On Friday, Belinda, Arianna, and I got to join my mom's table for Elijah Family Home's (EFH) Eighth Annual Breakfast Benefit. I have always loved EFH and the work that they do. Over the years, I often have attended many of their events. My kids loved participating in the Amazing Egg Race several years ago. I've gone to a few of their fundraisers and their Christmas parties.
One year, I believe it was at their first Christmas party, I was asked to play Santa Claus.
They have since found a much better Santa Clause.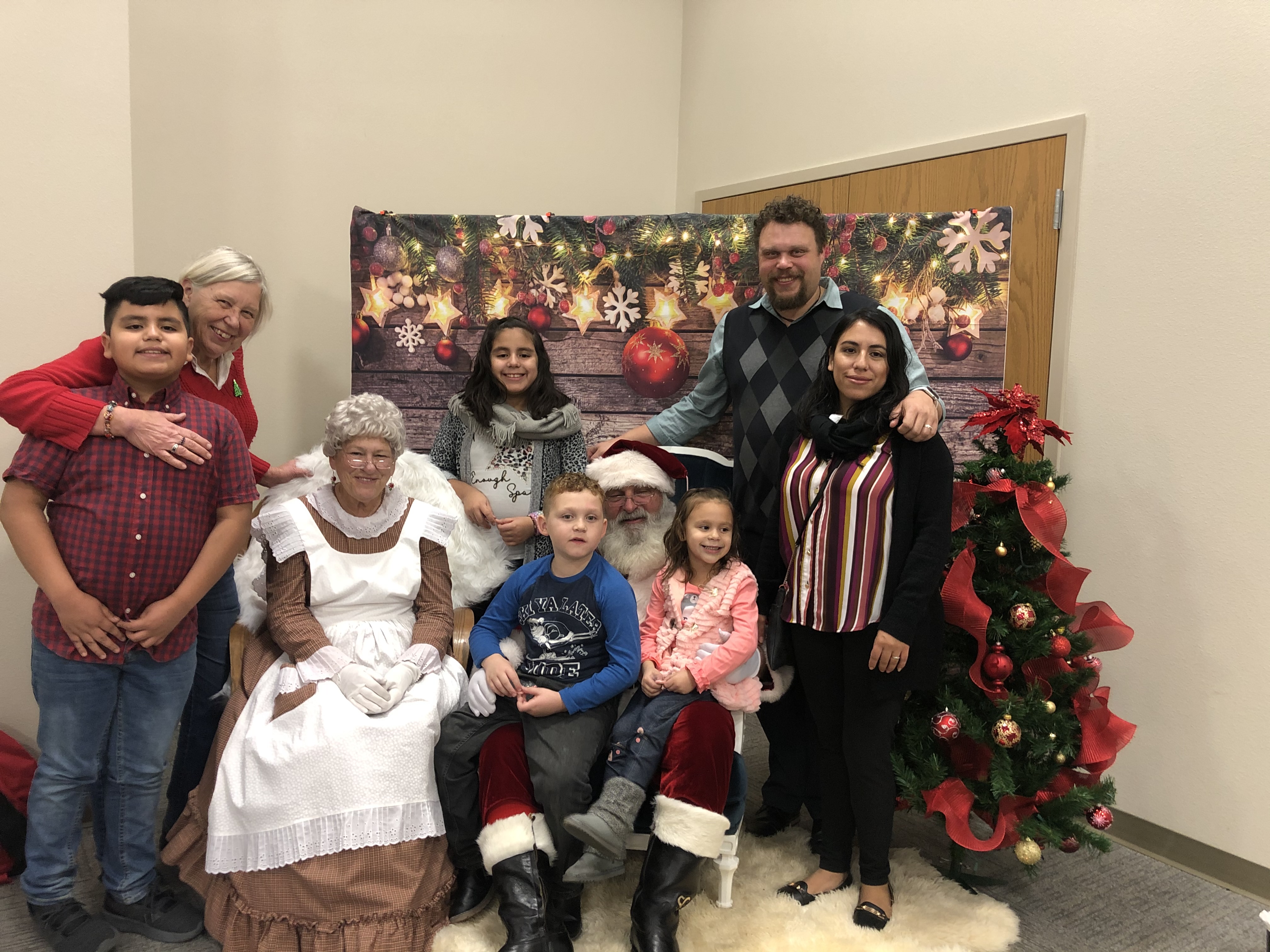 They are a very worthy cause. Even if you didn't go to their Benefit Breakfast, they are always accepting/needing donations. You can donate online. They have a good video talking about their Transition to Success Program and some testimonials on their YouTube - EFH, TTS Participant Testimonials November 2021.
My mom talked briefly about starting Elijah Family Homes and a few other organizations during Episode 6: The Right People at the Right Time. At the Breakfast this year, my mom got an award named after her called the "The Judith Dirks Award," which is meant to be given to people who have shown outstanding service, sacrifice, initiative, and perseverance in the community and towards EFHs. She was the first award recipient, but in future years, it will be given to other worthy candidates.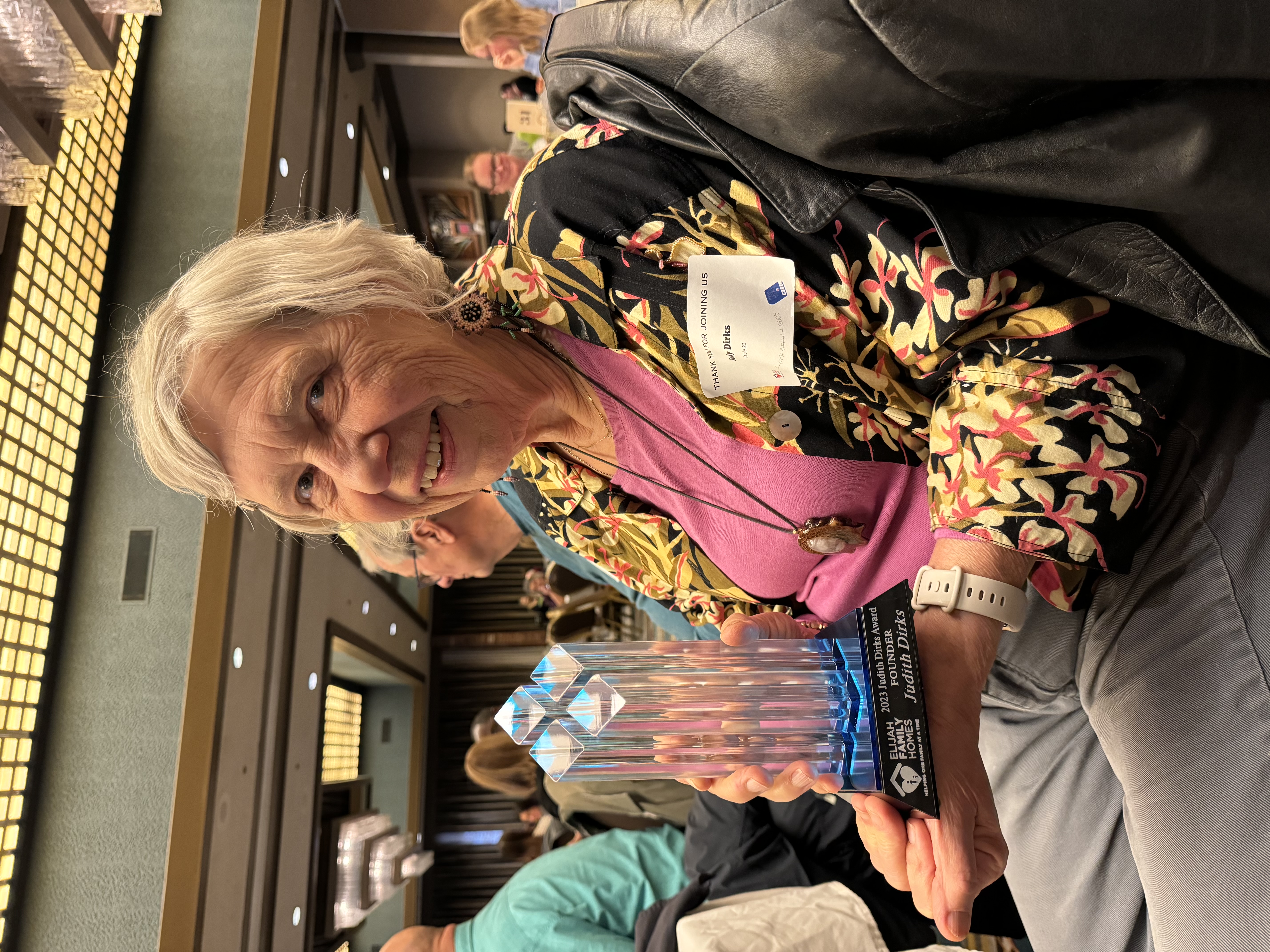 I am so proud of her, and she is very deserving of having an award named after her. For many years I have wondered what will be carried on after I am dead and gone. I can only hope as I continue my path working in and serving the community, that I can make some of the similar types of impacts she has made.