Now Open, New Small Business Owner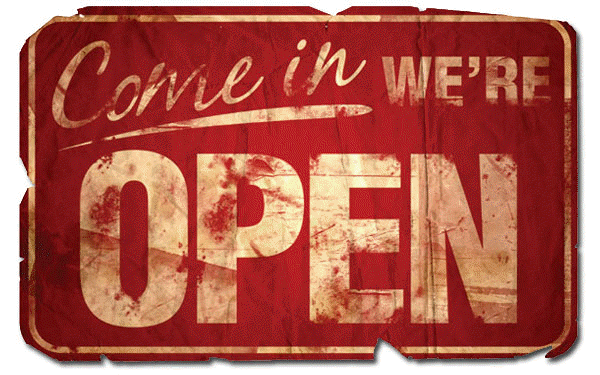 I found this great open sign at Legendary Antiques website . I figured it would be good for this post.
If you know me very well you know I have a lot of stuff I'm invovled with. Sometimes feel a little bit like I'm Erich Brenn, and I'm trying to keep all of my plates spinning. The following is the short list of plates I've got in the air right now:
Being a new dad / family (so much fun, but tiring too)
Tri-Cities Community Health (my day job)
Teaching at Heritage University
Acting as the chair person for the Pasco Discovery Coalition (like us on Facebook
Being involved at our church
Various volunteer and community activities that come up, especially at Safe Harbor and My Friends Place
Attending and speaking at the MC Mac User Group
I'm working on getting my LICSW, hopefully by the end of next year… maybe then doing a small amount of private practice work.
Being a geek and reading, playing with all things technology and productivity related
I'd still like to write my book, and have made some limited progress
Being social, spending time with family and friends
With all of these plates spinning, I figured it was time that I take my extra curricular activities to the next level. I applied and was approved today for a small business license for the state of Washington. It's starting as a sole proprietor ownership style, and I am calling it Locus of Transformation. The plan is to also get licensed in the City of Pasco, so I'm hopping to take in my application tomorrow sometime. I do have some plans and hopes for this currently, but I'm not really ready to share those yet. I'm am sure that it is something that will be also evolving over time, and I'm very sure I'll be sharing more as things progress. I chose the name, because I feel like all of the different activities, organization, and people I even work with individually I really desire to be a point of change.
So, while I don't have anything currently going yet, and defiantly not any revenue streams yet… I am officially a small business owner. I did make a logo. It's still a work in progress, but I figure it's a good start. I'd love any feedback.

The start of my logo for Locus of Transformation. Let me know what you think, I love feedback.