Spring 2020 SOWK 487 Classes 07 & 08 Weekly Email
Email sent on to SOWK 487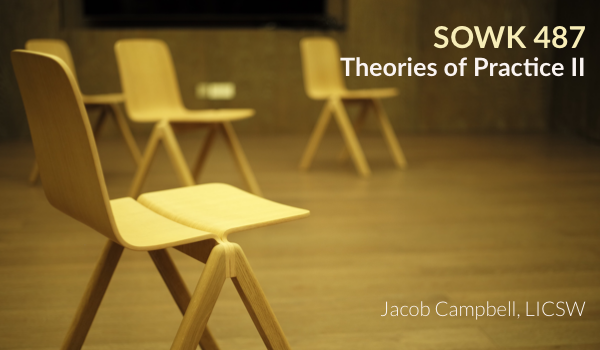 I hope that you are all doing well and getting ready for Spring Break next week. This week there is quite a bit due, but I think we also have a great class in store for you.
To be prepared for class, you should complete the weekly reading prior to class this week. This week the reading is:
Garvin et al (2017) Chapter 17, 19, and 22
This week students complete there informal class presentations and we focus on groups related and topics related to substance abuse, intergroup conflict, and partner abuse.The agenda is as follows:
Informal class presentations
Activity attempting to change perceptions on discrimination
TED Talk about addiction
Group interventions for partner abuse
The presentation slides can be viewed through Notist on my website, where you can download them and follow along during class.
View Group Work Approaches Related to Setting II.
You can also see the presentation slides from last week:
View Week 07 - Group Work Approaches Related to Setting I.
This week, the following assignments are due:
Assignment 03a: Informal Class Presentation Due Wednesday 03/04/20 during class
Assignment 02: Research Paper to Inform Group Practice due Sunday 03/08/20 by 11:55 PM on My Heritage