Posted on Friday April 8, 2022 by Jacob Campbell.
This year's spring break is a pretty special one. Usually, during the summer, we take the kids places and do fun activities. We've not gotten the opportunity to go and do a lot for spring break. We usually hang out around the house. This year, we decided to go to Florida. We are planning for seven nights, which is also the longest trip we've taken the kids on. It has been a blast so far, but not without it own travel troubles.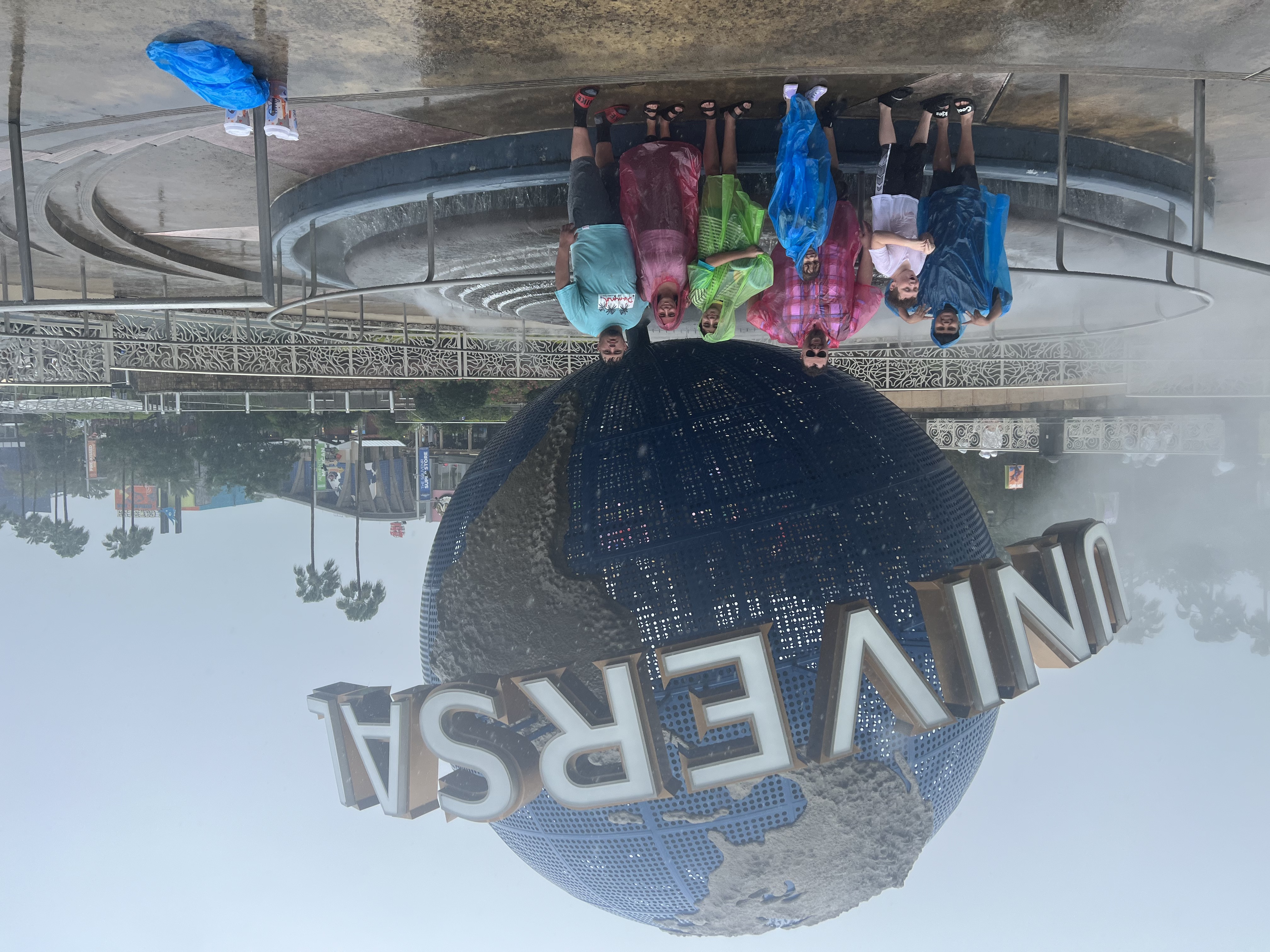 While the classic John Candy and Steve Martin's Planes, Trains, and Automobiles (1987) had more comic relief crazy events, traveling with a large family brings its own challenges. We flew into Orlando, Florida, arriving pretty late into the evening at about 11:30 by the time we made it to get a Lyft to go to our hotel. Due to operator challenges (that means me), I took us to the wrong hotel, so it's about 12:30, and we are in the hotel lobby, telling receptionist that I was sure we had reservations at Comfort Suites Maingate. Luckily our actual hotel, the Comfort Inn Maingate, was only another short 10 minute Lyft ride away. Our travel exhausted kids and we got to the hotel and settled in at about 1:30 in the morning, with a firm plan to catch the 7:05 AM shuttle to Universal Studio's Adventure Island.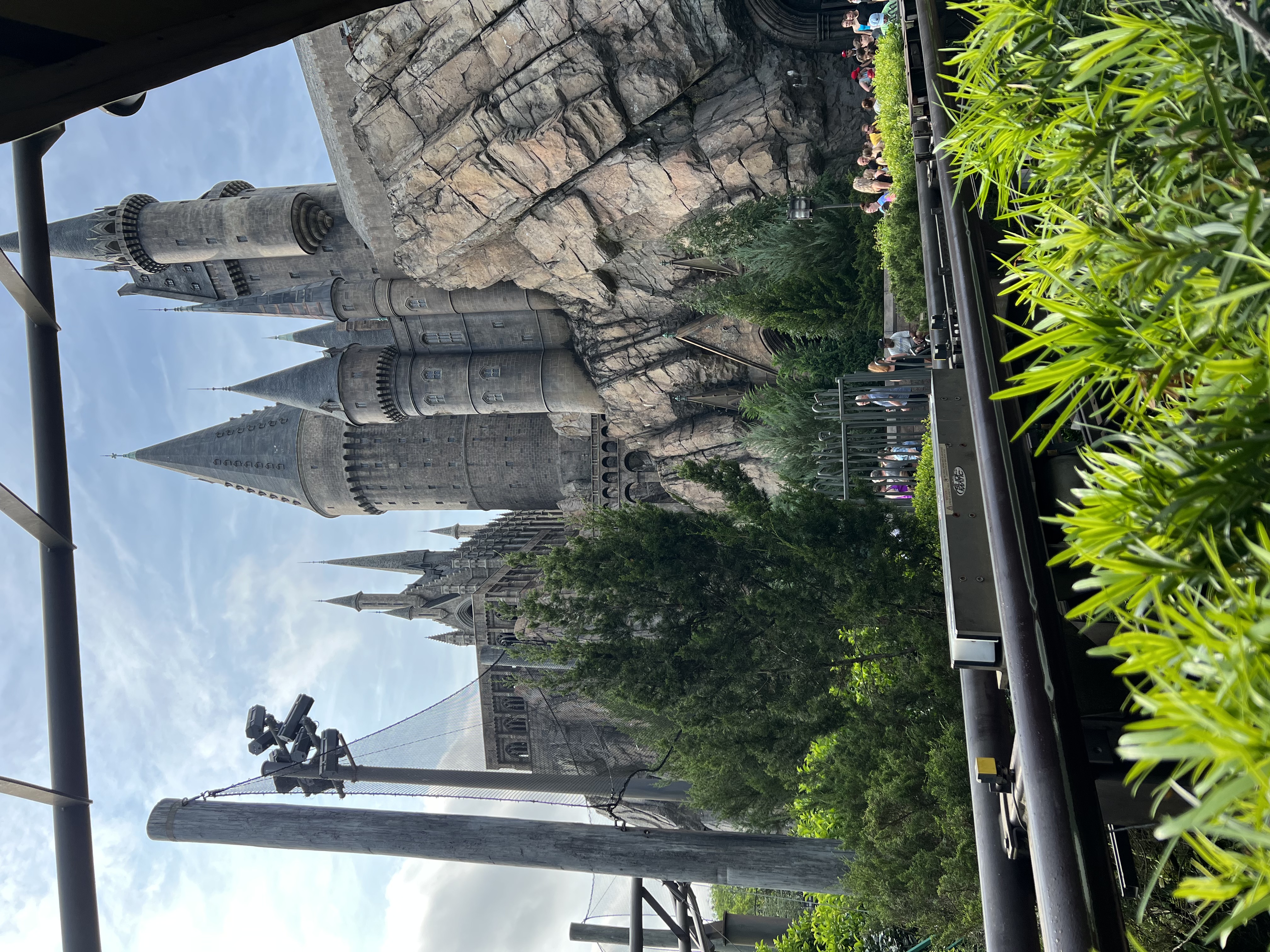 After a 30-minute shuttle ride in the morning, we made it to Adventure Island and made it our first ride of our two-day adventure in the theme parks. Harry Potter and the Forbidden Journey, which was the best of the Dark Rides/simulation rides in my opinion at the two parks. I really like roller coasters, although I need to lose some weight as I fit in tightly to many of the rides. Flight of the Hippogriff was too long of a wait for how short/nondramatic the ride was. I wanted to on Hagrid's Magical Creatures Motorbike Adventure but the line was too long every time. Mateo was the only one brave enough to go on the The Incredible Hulk Coaster, which goes up to 67 MPH. We all loved The Amazing Adventures of Spider-Man, and the kids even rode it three times. After lunch at the Captain America Diner, we got wet on Popeye & Bluto's Bilge-Rat Barges and Dudley Do-Right's Ripsaw Falls (which was Alexa's favorite ride). We also enjoyed the The High in the Sky Seuss Trolley Train Ride!, and The Cat in the Hat. I went with just Arianna on the One Fish, Two Fish, Red Fish, Blue Fish. We did get separated toward the end, and we were al tired. I know I walked 10.3 miles (or 23,055 steps). We bought the express pass, but just for the first day. I would say that it was worth it. Otherwise we wouldn't have ridden nearly as many rides. But we waited too long to get it, and it was pretty expensive.
After not enough sleep, we returned to it again, but this time at Universal Studios proper. My favorite land was again Harry Potter-related and Diagon Alley. Maybe it is because I listened to the audiobooks this last year and really enjoyed them a ton. I think I listened through the entire series faster than any other because I didn't want to stop listening. I've been trying to get the kids into the movies (I also tried the audiobook on a family trip last summer) but have only had limited success. In Diagon Alley, we rode Harry Potter and the Escape from Gringotts, which was exhilarating, and the first time I was able to get my nephew Jose to ride a more roller coaster type ride. Alexander was most excited about Simpson Land, and I think the kids rode the The Simpsons Ride several times. Arianna is still talking about how good a Krusty Burger was even though she got scared before going on E.T. Adventure and I had to walk off and wait with her. Some of the other rides the family enjoyed were Kang & Kodos' Twirl 'n' Hurl which is one I can't do, TRANSFORMERS: The Ride-3D, Woody Woodpecker's Nuthouse Coaster. Mateo and I also got to be the only ones brave enough to ride Hollywood Rip Ride Rockit which has an epic 90 degree start to going up to the first drop. I think we were also the last group that was able to ride the roller coaster as the rain started coming down too heavy. It was very much a torrential downpour, which I've experienced at least a a couple of times. We went to Starbucks to wait for our shuttle (which, if I had read the paper better, I would have known there weren't two), but eventually ended up taking a Lyft back to the hotel, where we relaxed after a busy, wet, and fun day. Despite the drenching, I spent the evening playing in the pool with the kids and then trying to do a bit of homework and a late-night trip to Denny's.
After three nights in Orlando, we headed to our next stop, Tampa/Clearwater, Florida. As we were planning the trip, I knew I wanted to be able to have some good beach time, so we bought a multi-city ticket going to Orlando but leaving a week later from Tampa. To get between the two, we got to take an Amtrak, which was a fun way to get around. After checking in at our Airbnb, Coastal Cozy Cottage B, which has been lovely so far. Today, we spent the day at the Beach, but that will be a story for another time. Until then, you can see the photos from our 2022 Orlando Family Theme Park Adventure