Spring 2020 SOWK 460 Class 06 Weekly Email
Email sent on to SOWK 460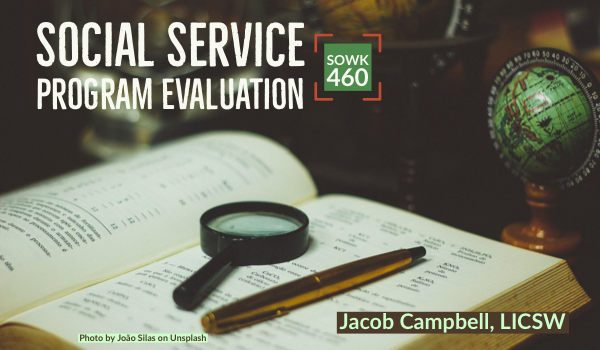 I hope that you all had a wonderful long weekend this last weekend and presidents day. As you already know, we don't have class this week. You don't really have any assignments either. I wanted to share for your viewing/reviewing pleasure the slides from last week's class.
View Week 05 - Ethical Issues & Cultural Competency.
Next Monday you will have needed to read chapters 08 and 09 from Kapp and Anderson's textbook. I have posted the quizzes for next Monday and figured it might be helpful to remind you about next week prior to this Sunday when I will probably finish actually preparing for the lecture and class.